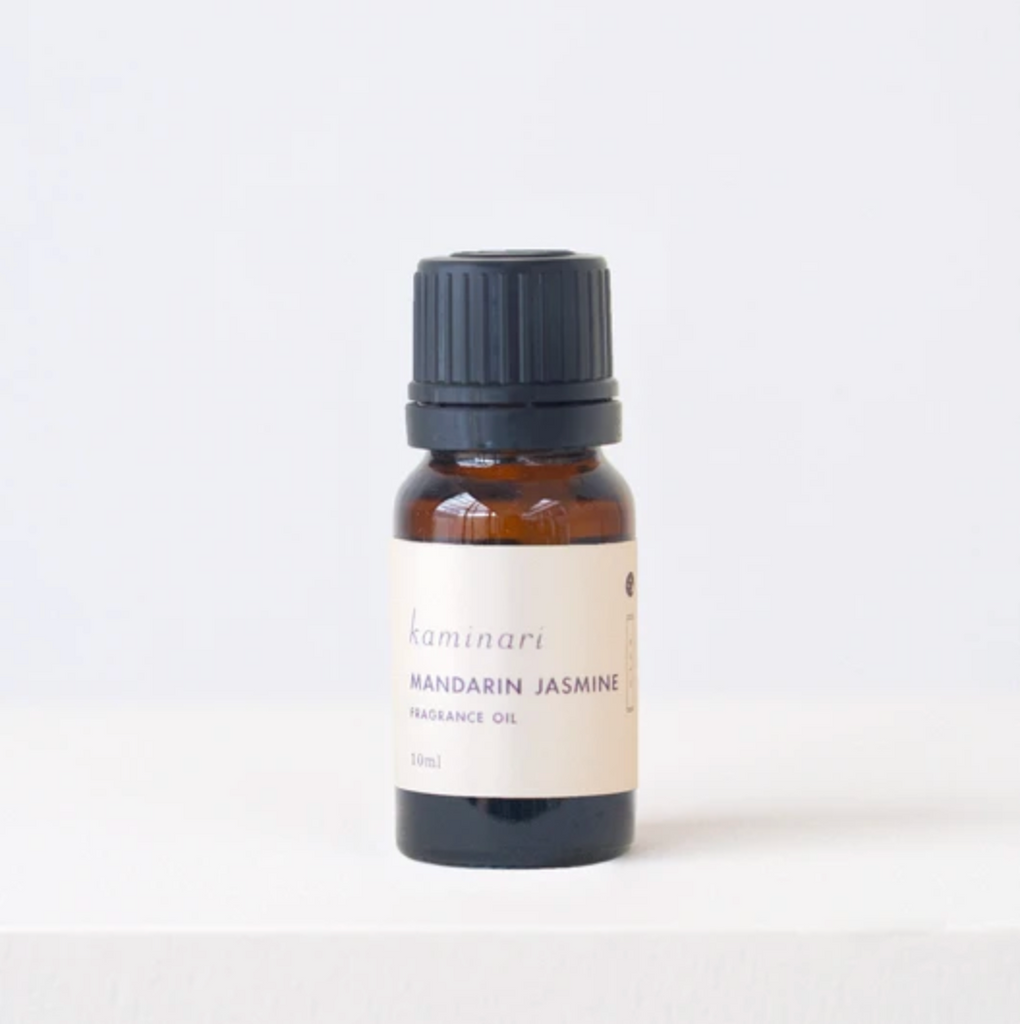 Kaminari
Fragrance Oil: Mandarin Jasmine
$12.00 SGD
A bouquet of Jasmine blooms laced with various white flowers, and wrapped in a bright Mandarin ribbon. 
Fragrance Group • Floral 
Top Note Bergamot, Mandarin
Heart Note Jasmine, Lily-of-the-Valley, Neroli
Base Note Vetiver, Narcissus

Tell a different story each time with Kaminari Fragrance Oil collection.
Create your personal fragrance blend and bring a soothing atmosphere for your home.
Volume: 10ml
To freshen up the room, add a few drops to distilled water, and mist throughout or alternatively a potpourri / cotton ball.
The fragrance oil can also be used to craft candles.