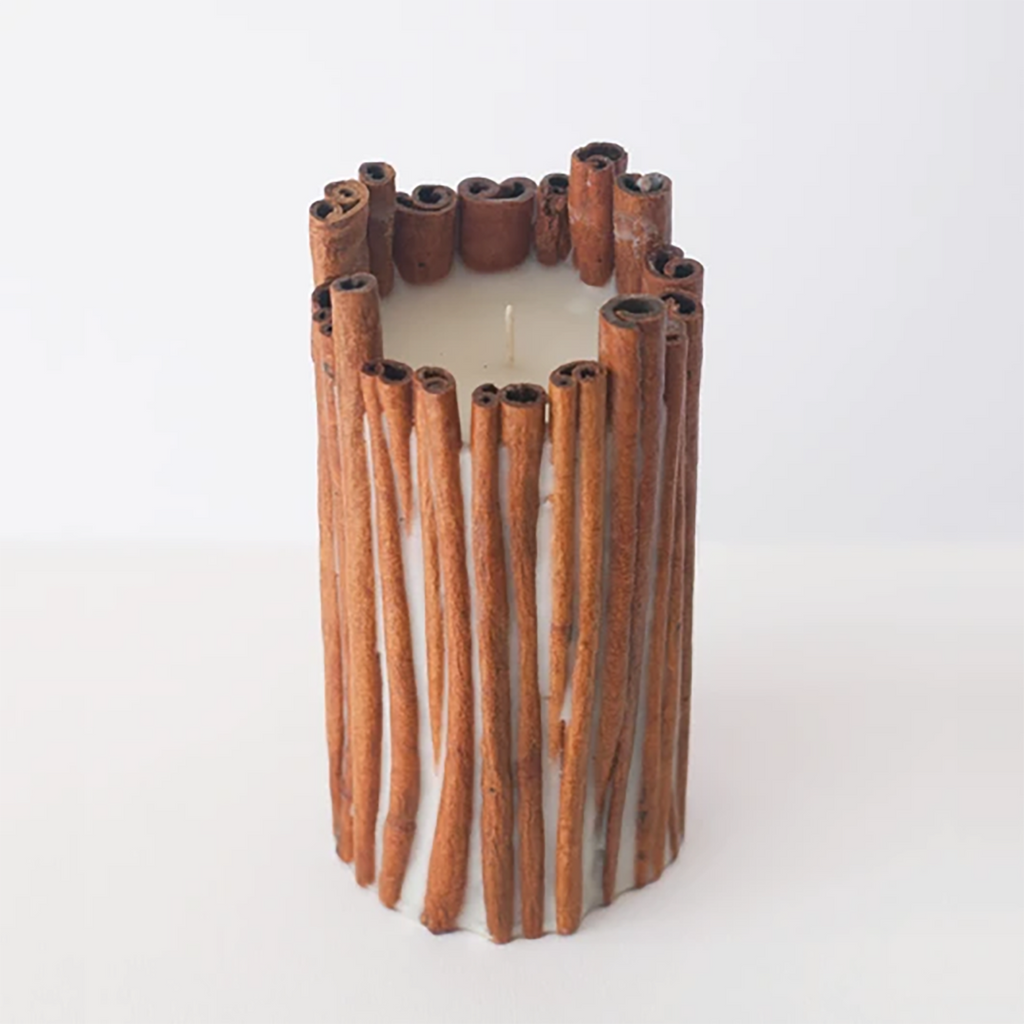 Kaminari
Cinnamon Candle
$58.00 SGD
Cinnamon Candle, when lit, resembles a tiny bonfire.
Enjoy this warm aroma in your home, perfect for those laid-back evenings snuggled with a book.

Heart Note  Cinnamon

Cinnamon-scented, cinnamon-shaped candle.  Calligraphy on keepsake slide-out hard box is written by Veronica Halim (@truffypi)
Made in signature vegetable wax blend with 100% cotton wick.
Kaminari's pillar candles are designed to burn inwards, and not burning the cinnamon sticks surrounding it. 
Dimensions: 6cm (diameter), 12cm (height)
Burn time: up to 45 hours
To find out more about Kaminari Candles, please read 
here
 fo
r Candle Guide.