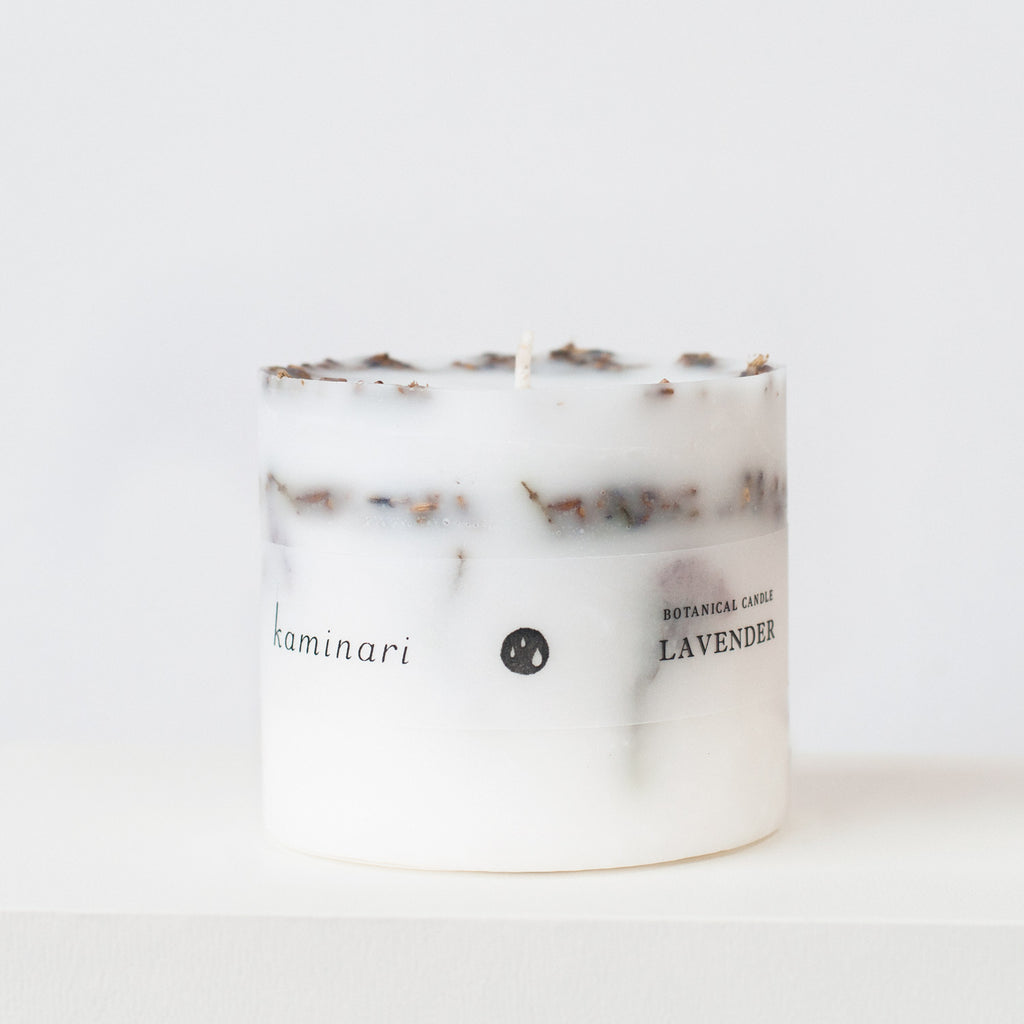 Kaminari
Candle S: Lavender
$42.00 SGD
An aroma reminiscent of the real lavandula.
Lighting this candle illuminates an ensemble of slender branches, purple blooms, and a captivating halo of lavender buds. Its organic, unsmoothened top comes sprinkled with aromatic lavender buds.
Fragrance Group • Aromatic
Heart Note Lavender
Base Note Vetiver, Cedarwood, Amberwood
Made in signature vegetable wax blend with 100% cotton wick.
Kaminari's pillar candles are designed to burn inwards, and not burning the embedded botanicals surrounding it. (please see 2nd and 3rd image for reference)
Dimensions: 8cm (diameter), 7cm (height)
Burn time: up to 60 hours
To find out more about Kaminari Candles, please read 
here
 fo
r Candle Guide.